Memorial Scholarship Fund
CONGRATULATIONS
TO OUR 2023
SCHOLARSHIP RECIPIENTS
Sammy Mac Arner & William Kemler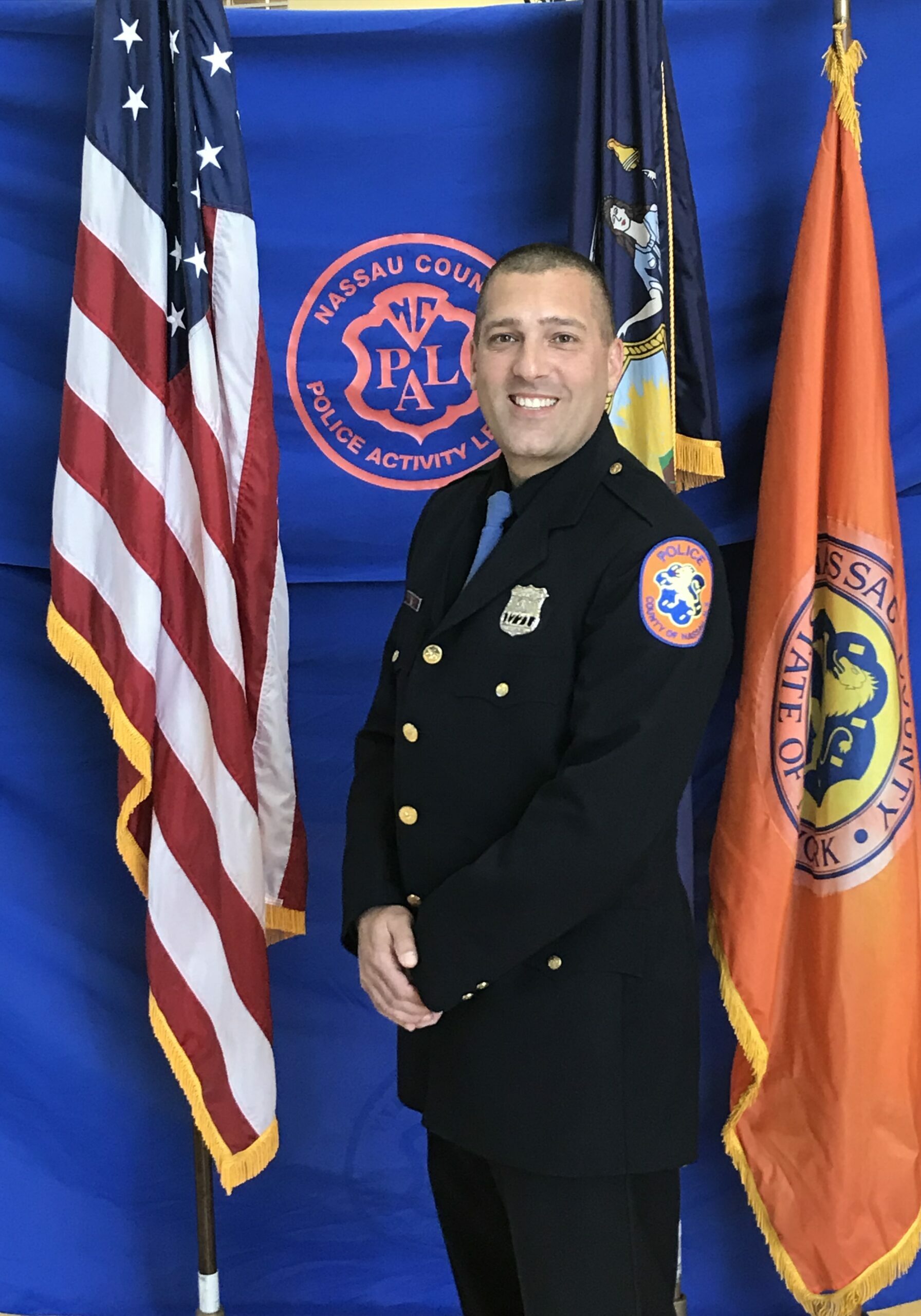 Matthew A. Perlungher was an active Nassau County Police Officer who passed away on August 4th, 2021 due to 9/11-related cancer. Matt was a Navy veteran and a 24-year-member of the Nassau County Police Department who was posthumously promoted to Detective First Grade.
Matt was the Police Officer Director for West Hempstead PAL, South Hempstead PAL, East Meadow PAL, and the NCPAL Lacrosse Unit. Before working in PAL, Matt served 9 years in the 5th Precinct and 5 years as a Police flight medic with the Aviation Bureau.
He enjoyed working with kids and being a role model to them. In fact, Matt was a big kid himself; he loved Disney World, Star Wars, playing video games, and completing puzzles. He was also a sports fanatic who played golf, softball, hockey and any activity that would bring him outside.
In his spare time, Matt also loved working security for celebrities and sports stars. On September 11, 2001, Matt rushed to the World Trade Center, where he would spend a combined 85 hours on rescue and recovery operations over the following two months. Matthew had spent the last decade of his life raising money and awareness for childhood cancer after losing his 6-year-old son to the disease.
Matt was a loving father to his daughter Emma and a devoted husband to his wife Erika.

Scholarships in the amount of $2,023.00 each will be awarded to two graduating seniors to assist in paying for continuing education expenses, in memory of Matthew Perlungher.  You may ask why the amount of $2,023.00?  The answer is twofold:  Matt's favorite number was 23 and the year 2023 is the inaugural year for Matt's Memorial Scholarship.
To Qualify, Students Must:
Be a senior in high school that has been accepted into a college, university, or technical school
Maintain a high school GPA of 2.5 or higher
Have participated in one of the 29 Nassau County PAL units for a minimum of two seasons
Be active in community service or as a volunteer
Submit a typed 300 word essay describing a financial/medical/family challenge that the student has had to overcome
Include a letter of recommendation from a teacher or community leader.
Submit the completed entry form (see link below) along with essay, letter of recommendation, and high school transcript to the PAL office located at 167 South Broadway, Hicksville, NY 11801.  The deadline is March 1st, 2023 and two recipients will be announced at the 2023 Gala (May 4, 2023, The Barn at Old Bethpage Village Restoration)